"Just one thing, my dear children, may you live and be well, I ask of you that you put away this letter for the generations. Each year, at an agreed-upon day, you should all meet and give thanks and praise to God, blessed be He, who saved your parents from this great catastrophe, and each one of you should make a generous contribution to charity. The miracle took place on Shabbes, Torah portion Ekev, the 18th day of the month of Av, 5689 [August 24, 1929], in Hebron."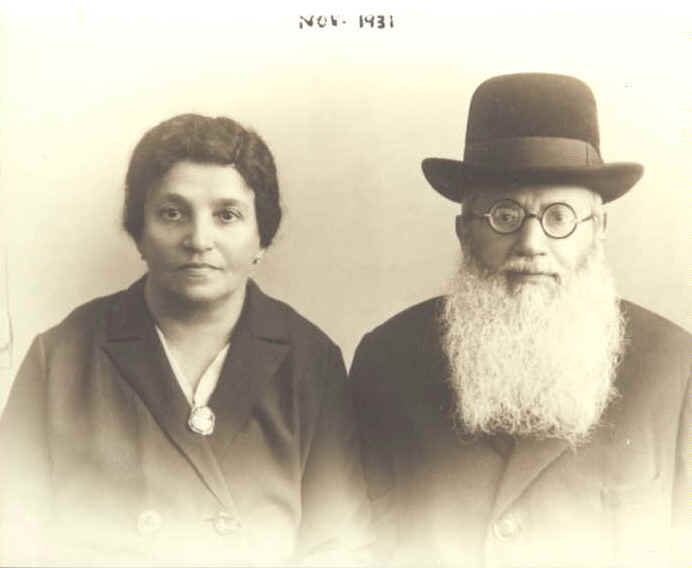 Aharon Reuven Bernzweig
and
Breine Bernzweig
"Right after eight o'clock in the morning ... screams pierced the heart of the heavens. .. They were going from door to door, slaughtering everyone who was inside. ... Just then, God, blessed be He, in His great mercy, sent us..."